Harrogate – the Happiest Place in Britain?
The North Yorkshire town of Harrogate has won the award of "Happiest Place to Live in Britain" numerous times over the past 5 or so years. Although it has reportedly now dropped to 3rd in the rankings, Harrogate is still widely regarded as one of the happiest places in all of Britain.
Each year around 24,000 people are asked to share how they feel about where they live. Asked to rate their area on 12 factors including neighbourliness, how safe they feel, recreational facilities, sense of community, living costs, contentment and how proud they feel of their home. Harrogate consistently comes up near the very top, having won the award three years in a row from 2013-2016.
There are many contributing factors that make Harrogate a place that we can't imagine ever being unhappy in. Here are 10 things you may not know about one of the happiest towns in the UK:
Harrogate was once two small villages
The earliest records of the Harrogate name go all the way back to 1332; however, it was a fair bit later than this that we saw the formation of the Harrogate we know. In the 17th century two smaller settlements – High Harrogate and (yes, you guessed it) Low Harrogate – merged together and created the Harrogate we now know and love. Harrogate's happy homeowners of today will be thanking their lucky stars that things turned out the way they did!
Harrogate is home to the country's last, fully functional Turkish bath
Opened in 1897, Harrogate's Royal Baths are widely recognised as the last, fully functional Turkish baths in the UK. Having undergone a £1.5million restoration recently, the baths have been restored to their former glory, offering the full Turkish baths experience, all while saving you from the 4-hour flight to Turkey!
Harrogate has been voted one of the most romantic destinations in the world
In 2014, Secret Escapes ran a survey to find out where was the most romantic destination in the world. Amazingly (but not surprisingly), Harrogate finished in third place, finishing above places like Paris, Vienna and Rome. Harrogate was beaten to first place by our fellow patrons down in London, and Icelandic capital Reykjavik (not a bad result at all for little old Harrogate!). If romance is in the air in your life, Harrogate could be the place to visit with your significant other!
Harrogate is home to one of Europe's biggest arts festivals
If you are local to Harrogate or are interested in arts and art festivals you may already know about the Harrogate International Festival. But you may not know that it is actually very widely regarded and is one of the biggest arts festivals in Europe. Started in 1966, the festival has since revolutionised the culture of Harrogate and developed many young talents in the industry.
Harrogate hosted the Eurovision Song Contest in 1982
This is one of our favourite facts about Harrogate, purely because of how random it is. Those of you old enough to remember will know that in 1982, the world-famous Eurovision Song Contest was held in our very own town of Harrogate. Although there were no notable entrants to the competition (if only we had uncovered Abba!), it was still a fantastic event to take place in a little town like Harrogate, and makes a great obscure piece of Harrogate trivia! (For those wondering, German act Nicole won the contest with everyone's favourite song Ein bißchen Frieden!)
Harrogate's Valley Gardens has the most mineral springs in one place on the planet
Valley Gardens in Harrogate is a huge Grade II listed, 17-acre country gardens situated in Low Harrogate. Whilst this amazing tourist attraction is no secret, a snippet of information people may not know is that Valley Gardens contains the greatest number of mineral springs than any other known place in the world. Within the gardens you will find Bogs Field, where 36 different mineral wells were discovered, the most mineral springs in one known place on earth, giving the gardens their very own world record.
Agatha Christie was found in Harrogate after her disappearance in 1926
Back in 1926, the disappearance of world-famous crime author Agatha Christie shook not only the people of Britain but the world. Going AWOL from her house in Surrey, the disappearance of Christie was at the time the biggest scale missing person hunt of all time with over 1000 officers and civilians looking for her, it was also the first English search that involved the use of aeroplanes. Agatha Christie was then found over 200 miles from her house in The Old Swan Hotel in Harrogate. The hotel now has a plaque displaying the following information:
'Agatha's Retreat
In 1926 Agatha Christie his away in the Old Swan Hotel.
Her 10 day disappearance created one of the greatest man-hunts in history.'
Part one of the 2014 Tour de France ended in Harrogate
You're not from Yorkshire if you didn't know that in 2014 the legendary Tour de France started right here in our region. Starting on the famous Leeds Headrow, stage one of the event ended in happy, romantic, spring-filled Harrogate. This event drew in record-breaking crowds of people to Harrogate Town Centre.
Downtown Abbey Actor Jim Carter is Harrogate born and bred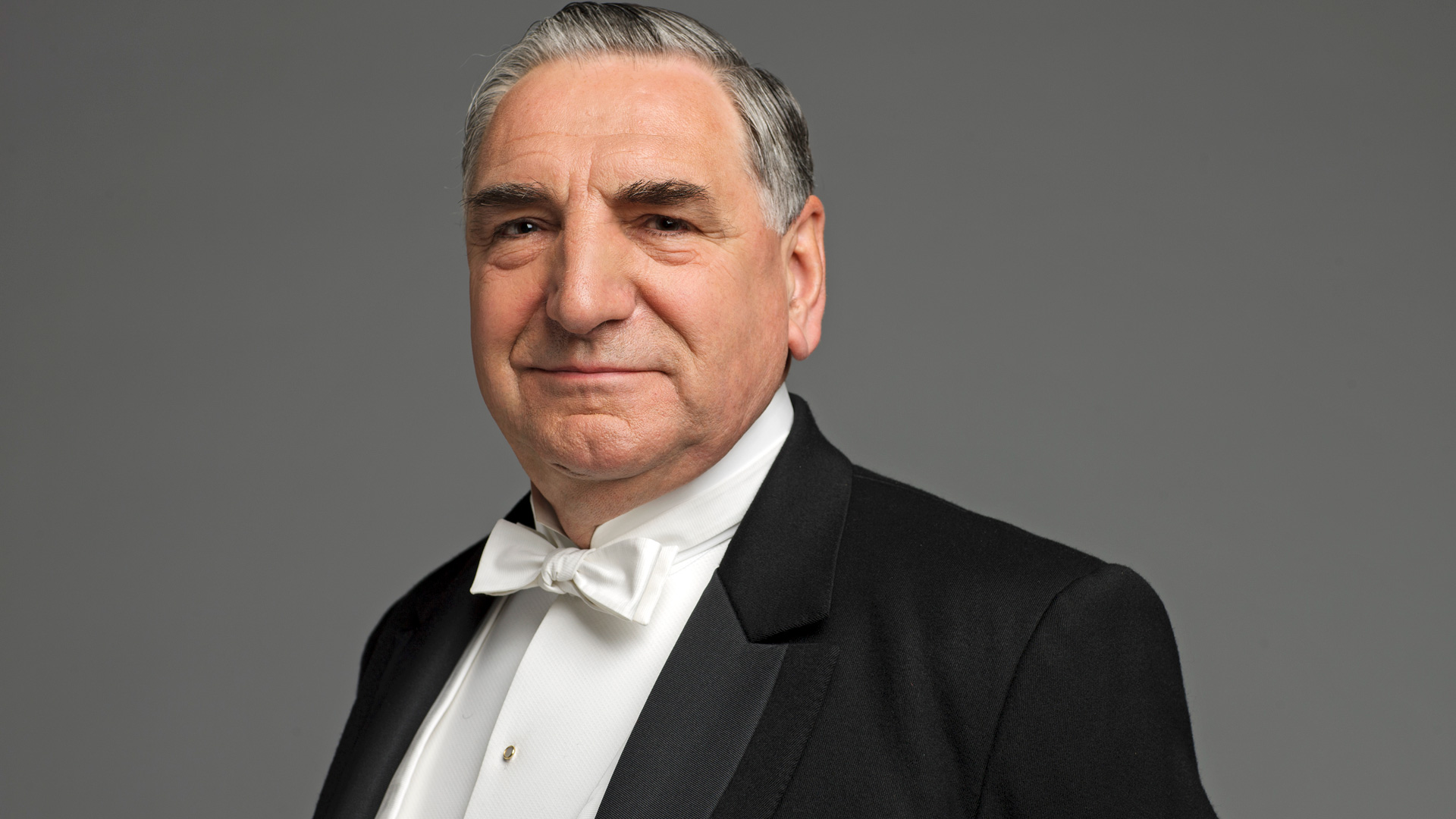 One for the Downtown Abbey fans among us (don't be shy it's a national treasure of a show!)… Downtown Abbey's very own Jim Carter (or Charlie Carson as you may better know him), is actually Harrogate's very own Jim Carter! Born in Harrogate, Jim lived there all through his youth, until he left to attend the University of Sussex. Never leaving his roots behind, Jim is still very in touch with the Harrogate community.
Charles Dickens's on Harrogate
Another famous visitor to the town of Harrogate, the one and only, Charles Dickens. Dickens visited Harrogate way back in the 17th century, and while we are not sure exactly what provoked his reaction, after his visit he went on to describe Harrogate as 'the queerest place with the strangest people in it leading the oddest of lives'. While it is not explained what it was that Dickens encountered during his time in Harrogate, nor whether he meant this in a positive or negative manner, we think it's rather funny he had this reaction! Why not visit Harrogate and see what queer, strange oddities you can discover for yourself!