Getting your home World Cup ready
The long wait for the World Cup is nearly over, with the tournament kicking off on the 15th of June, you don't have long to get your house World Cup ready!
While a lot of us enjoy the atmosphere of a pub or a beer garden in the midst of a major sporting event, we believe that some of the best times are to be had when watching it at home with your closest friends and family. However, hosting this kind of party could be a daunting task to someone who doesn't have their home World Cup ready… So here are 5 tips to help you get your house ready for the World Cup, and help make you the host with the most.
Knowing the key dates 
As obvious as it sounds, knowing the dates of the games is the most important bit of hosting a World Cup party. While there are some amazing players and fixtures on display this summer, the focus of almost everyone in Yorkshire will be on the Three Lions, and how they perform out in Russia. In light of this, here are the fixture dates and times of all the England games, including the knockout fixtures (because obviously, we're going to go all the way and win it…), so you can plan ahead:
It's important to note that due to the time difference from here to Russia, the fixtures will kick off at different times than they usually do in this country, with standard kick-off times as follows: 1 pm, 3 pm, 4 pm and 7 pm.
-          England vs Tunisia – 18/06/2018 @ 7 pm
-          England vs Panama – 24/06/2018 @ 1pm
-          England vs Belgium – 28/06/2018 @ 7pm
-          Knockout round of 16 – 02/07/2018 or 03/07/2018 @ 7pm
-          Quarter Final – 06/07/2018 @ 7pm or 07/07/2018 @ 3pm
-          Semi Final – 10/07/2018 or 11/07/2018 @ 7pm
-          Final – 15/07/2018 @ 4pm
Decorating your house 
Ahhh, the fun bit! Dressing up your house for the big occasion … It's not a World Cup party if the venue isn't World Cup-themed! Here are a few ideas on how to decorate your house to help build an atmosphere and get everyone behind the team:
-          Flags and bunting – Plaster your house in England flags and flags/bunting of the nation's competing, this is bound to give your house that big tournament feel and help create an exciting atmosphere!
-          Indoor & outdoor venues – where possible try and create a relaxed environment where people can congregate both indoors and outdoors. Prop open those patio doors, pop up a gazebo, and offer your guests an outside space where they can escape if the tension of the tournament is becoming a little too much (we know it's summer, but just like the football team, the English weather can be very unpredictable).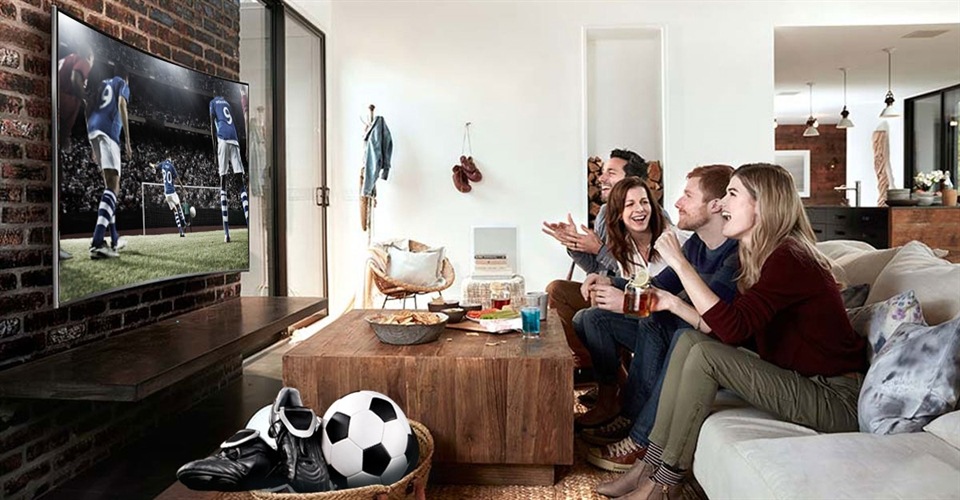 -          Furniture – Rearrange your furniture if needed to create a relaxed open viewing area in front of your big screen. This is an important part of the process, as this is where everyone will be sat when England win the tournament!
-          Chalkboard/scoreboard – Setting up a chalkboard/scoreboard to keep track of the other games and groups is a great idea. If you're planning on having multiple get-togethers throughout the tournament, it'd make a nice addition to your guests if they can check up on the progress of other groups and teams.


-          Football themed nonsense – If you want to go all out, you need to go football crazy – making absolutely everything your guests will come across, football themed. While there are so many things you can do, one of our favourites are these AstroTurf coasters and placemats, allowing your guests to really feel part of the action, with their own mini-pitch on which to place their drinks.


-          Decorate yourself – finally, for a bit of fun more than anything else, we suggest dressing up in all the mad England/footy based things you can find. We're talking replica shirts, glasses, wigs and face paint! Why not run a best-dressed competition among your guests, this will surely add the atmosphere and fun of the event!
Food and Drink
You can't throw a World Cup party and let your guests go hungry, now can you?! Ensure you have enough food and beverages to go round; no one wants to miss the action because they had to nip out to the shop for more nibbles! Ensuring you have enough supplies to keep your guests happy is paramount.
While you're getting the pre-event nibbles in, why not go all out and make a football-themed spread? Football snacks and stadium platters would make this spread something to remember! Alternatively, why not try and get a range of foods from the cuisines of each of the nation's taking part in the tournament?
World Cup-themed games & prizes
Encourage a good fun atmosphere by playing World Cup themed party games. There is plenty to choose from, adapt your favourite party game to be World Cup-themed or take one of our ideas!
-          World Cup quiz – Guess the team or guess the player, World Cup trivia quiz.
-          World Cup sweepstake – Throw every team into a hat and ask your friends to pick out a team or two to enter your sweepstake and potentially win a prize of some sort!
-          Best dressed – linked to what we mentioned before, why not encourage everyone to dress up in their best/worst World Cup-themed fancy dress, offer a prize for the winner!
Football Free Zone
This might not be something you would expect to see on a post like this, but believe it or not, some of your friends just might not be that into the football (shocking, isn't it). This is why we suggest that you might want to create a 'Football Free Zone', offering a place to chill out and relax to anyone that isn't interested in watching the game. According to statistics, 13% of World Cup viewers will not continue to watch once England has been knocked out. Now, we all know that we're going to win the tournament, and this isn't going to happen. But on the off chance, this does happen and we are knocked out, at least you've got an allocated spot where you can drown your sorrows and try not to think about football!