Things to do this Bank Holiday weekend in Wetherby
The Bank Holiday weekend is almost upon us again, how lucky we are to have had two in such quick succession! Here are 5 things to do (or places to go) near Wetherby that could be perfect for your Bank Holiday long weekend!
This fantastically refurbished Grade II listed event space is a true Wetherby gem! A unique and versatile event venue, used for many different types of events, from weddings to live music gigs, there is sure to be something that tickles your fancy at The Engine Shed. This is a calling to all you rock 'n' roll fans, as this Saturday (26th of May) sees The Engine Shed host their very own Rock 'n' Roll themed music video dance night! Bound to be an awful lot of fun if you're a rock fan, doors open at 7.30pm and there are tickets available on the door for a measly £5!
The Engine Shed, York Rd, Wetherby, LS22 7SU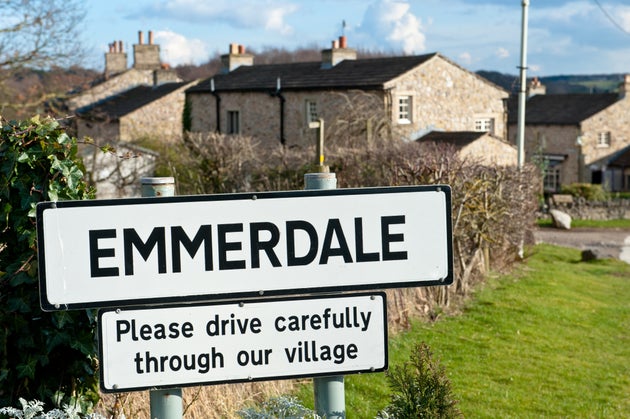 One for the TV Soap fans among us! While slightly outside of Wetherby, this is a great attraction for the large array of Emmerdale fans in Yorkshire! Quite frankly, you're not a Yorkshire based Emmerdale fan if you've not already done this! With this full tour, you can visit the village in which your favourite characters undergo the dramas of TV soap life. A full tour of the village is a great way to spend some time in the sunshine, as well as see first-hand where all your favourite Emmerdale moments took place. Paired with the ever-popular Emmerdale Studio Experience at ITV studios in Leeds, you can have the full Emmerdale behind the scenes experience, and see what it's like to be a real TV soap star!
The Stables, Weetwood Hall Hotel, Leeds, LS16 5AB
With a name that sounds a little bit like a tongue twister, this is a great idea for those of you with young spies to look after this weekend (or kids as they're more commonly called). A teamwork based adventure 'game' where you are tasked with using your best spy and detective instincts to solve the puzzle. A trail that will take you on a lovely walk and offer a load of good fun for you and your young ones, a great idea for the summer weather! Only £6.99 a trail (perfectly shared between 4 or 5 people), making this a nice cheap family day out!
Bridgefoot, Wetherby, West Yorkshire, LS22 6RF
Wetherby Town Centre – Shopping
Payday, payday, payday! If you're one of the lucky few that revels in the last Friday of every month payday, then why not get yourself into Wetherby Town Centre and splash some of that hard earned cash this Bank Holiday weekend?! Wetherby has been described by some as 'a shopper's paradise', offering one of the finest selections of independent boutique shops in Yorkshire! Terraced, old stone buildings are now home to some fantastic little contemporary shops, selling anything and everything you'd ever need, from designer brands to little bespoke gifts and accessories. With Wetherby being a small town, everything is easily within walking distance, what more could you want?!
Wetherby High Street, Wetherby, LS22 6LT
A pub… any pub.
What's better than a nice cold beer in the sun? Not a lot, that's what! With the weather looking great for this bank holiday, why not pay your local pub or beer garden a visit? Here are a couple of pubs we'd recommend in the Wetherby area!
A little hidden gem situated in Wetherby, The Pax Inn is now under new management and has just recently undergone refurbishment. Making it a very pleasant establishment to visit, if you haven't been already. Oh, and guess what … they've got a lovely little beer garden. Need we say more?
The New Inn
Situated in Wetherby Town Centre, The New Inn is a great little pub, offering something for everyone with a great range of food and beverages. The sun is sure to draw many Wetherby locals down to The New Inn for some fun in the sun!
Half Moon Free House 
Admittedly not Wetherby, but not far! In the lovely little town of Knaresborough lies the Half Moon Free House. Modern, but still harnessing an old school feel, the Half Moon is a sure fire hit for the cask ale and spirits lovers among us!